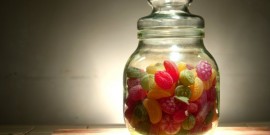 For the sake of your teeth (and in many cases, your waistline) avoid certain foods that can be damaging. Read on to learn more, and thanks for visiting Shoreline Endodontics of Groton, CT. 
Some foods can damage your teeth, and avoiding them can help to protect your smile.
The American Dental Association says foods that can damage teeth include:
Hard candies, because of the sugar content and because they can break a tooth.
Caffeinated coffee and tea can dry out your mouth. Drink water instead.
Sticky foods, such as dried fruit.
Crunchy foods, such as potato chips, that can get stuck between teeth.
Acidic, sugary and caffeinated sodas.
Sugary sports drinks.
Alcohol, which can dry the mouth.
Original article HERE.
Related posts