Dr. Thomas Goebel, DMD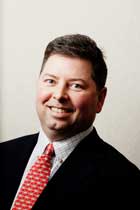 Dr. Thomas Goebel has been practicing endodontics since 2001. Dr. Goebel graduated from the University of Connecticut Dental School in 1996. He joined the United States Navy where he received his certificate in Advanced Education in General Dentistry in 1997. After leaving the Navy, he attended Temple University in Philadelphia, PA where he received his Endodontics specialty diploma in 2001. He worked in Old Saybrook and Madison, CT before opening Shoreline Endodontics, LLC in 2004.
Dr. Goebel currently lives in Stonington, CT with his wife, Dr. Mildred Goebel, and 3 children. He enjoys golfing, gardening, and spending time on his boat with his family.
Nicole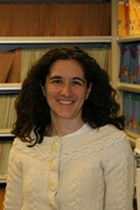 Nicole has been with Shoreline Endodontics, LLC since 2004 when the office opened. She is the Office Manager and helps with patient administrative services. Having been in the dental field for over 15 years, she has extensive knowledge of dental insurance, patient finances, and overall office know how. She keeps the office running smoothly and makes sure all the behind the scenes details are taken care of. She is also our in house IT pro. Nicole graduated from St. Michael's College in Winooski Park, VT in 1997 with her B.A. in Classical Studies with a minor concentration in History.
Brandy
Brandy graduated from Teamworks in Salem, CT in 2005, and has been assisting for 11 years.  She is CPR and X-ray certified.
Aimee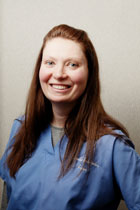 Aimee is one of Dr.Goebel's dental assistants. She is a DANB Certified Dental Assistant and graduated from Teamwork Allied Health Academy in 2002 from their Dental Assisting Program. She has her Radiation Health and Safety Certificate, Infection Control Certificate, General Chairside Assisting Certificate and is skilled in four handed and six handed dentistry. Aimee has worked in the field since 2003. She has experience in general dentistry, oral surgery and implant placement and restoration. She has great attention to detail, is very organized, and always open to learning new techniques. Aimee has been employed at Shoreline Endodontics, LLC since 2008 and is a great member of our team.
When Aimee is not at work, she is with her husband Dave and son Jaxsen. They are busy with their three dogs: Kodiak, Diesel, and Zoe. Aimee is a long time member of the Groton Elks Club #2163. She loves to travel and is always planning and participating in family trips. Family, friends, and her pets are very important to her as well as her work in the office.
Claire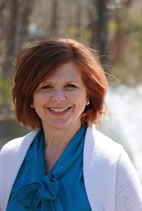 Graduate of the Windham Regional Vocational Technical Dental Assistant Program
DANB Certified Dental Assistant
Radiation Health and Safety Certified
CPR and First Aid Certified
Over 33 years in the Dental field with both Clinical and Administrative Experience
25 years Chairside Dental Assisting Experience
Other experience includes Dental Office Management, The Opening of a New Local Dental Office, Financial , Insurance, and Bookkeeping background
Also employed as a  Part-time Bookkeeper at a General Dentist office
Consultant for a local Dental Assisting Program
Member of the American Dental Assistant Association and The American Association of Dental Office Management
Volunteer for the Hartford Marathon Association