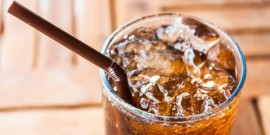 This article will make you think twice about having another soda!  Read the article below and thank you for visiting Shoreline Endodontics, Groton, CT.
Soda is an addiction — similar to tobacco, alcohol, or drugs, it feels good when you consume it, but it can wreak havoc on your body long-term. As more and more research investigates the ill effects of soda on the human body (and the environment), it may be time for you to give it up, or at least reduce the amount you intake on a daily or weekly basis.
The evidence speaks for itself: Your health will drastically improve once you begin replacing your daily Coke or Mountain Dew with water. Pretty much every organ will benefit from quitting soda, as explained below.
Heart
First and foremost, you'll be taking better care of your heart the moment you put down the soda. A 2012 Harvard University study found that sugary drinks increased a person's risk of chronic heart disease (CHD). Participants who drank the most soda were 20 percent more likely to have a heart attack, the researchers discovered. Another study, published in 2011, found that sugary beverages raises a person's blood pressure, and it increases the more you drink. Even cutting back by one soda per day can decrease your blood pressure and improve your heart health.
Original content HERE:
Related posts